Kathleen Prentice is a Melbourne based designer. She believes working with diverse materials and experimentation is key to creating something unique and interesting. Kathleen values original, meaningful design that serves a demand. Harmony, balance and story telling are key notions within her design approach.
A focus on sustainability is at the forefront of her creative and critical exploration, looking at ways design can have a positive impact on our future. Kathleen's designs' are produced in Australia either by herself or local manufacturers. She believes design should strengthen local economy and create an inclusive design culture for men and women alike.
Kathleen has been exhibiting her work for the last two years nationally in Sydney, Canberra and Melbourne. She recently won the award for Design Innovation at Fringe Furniture by Tait.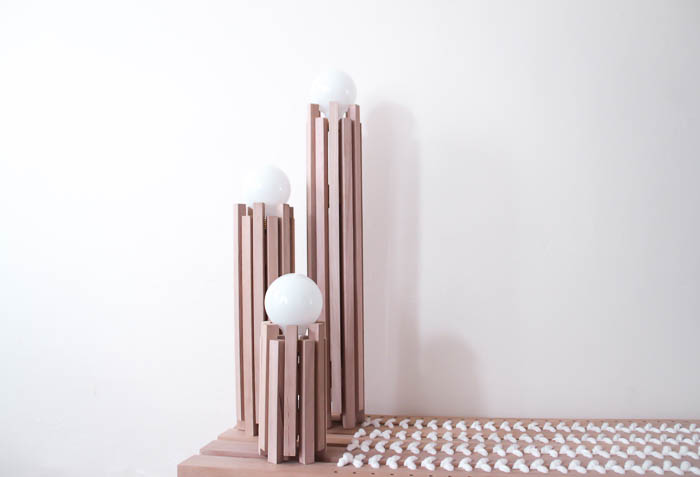 The Vertical Light is a multi-functional Pendant, Floor or Table lighting scenario utilising waste wood from the process of furniture making - taking scrap timber and re-purposing it. It is parametrically designed to suit a variety of lengths and widths.
Made to order, manufactured in Melbourne
Lead time: 8 - 10 weeks
Dimensions Pictured: H200, H300 & H700 by 120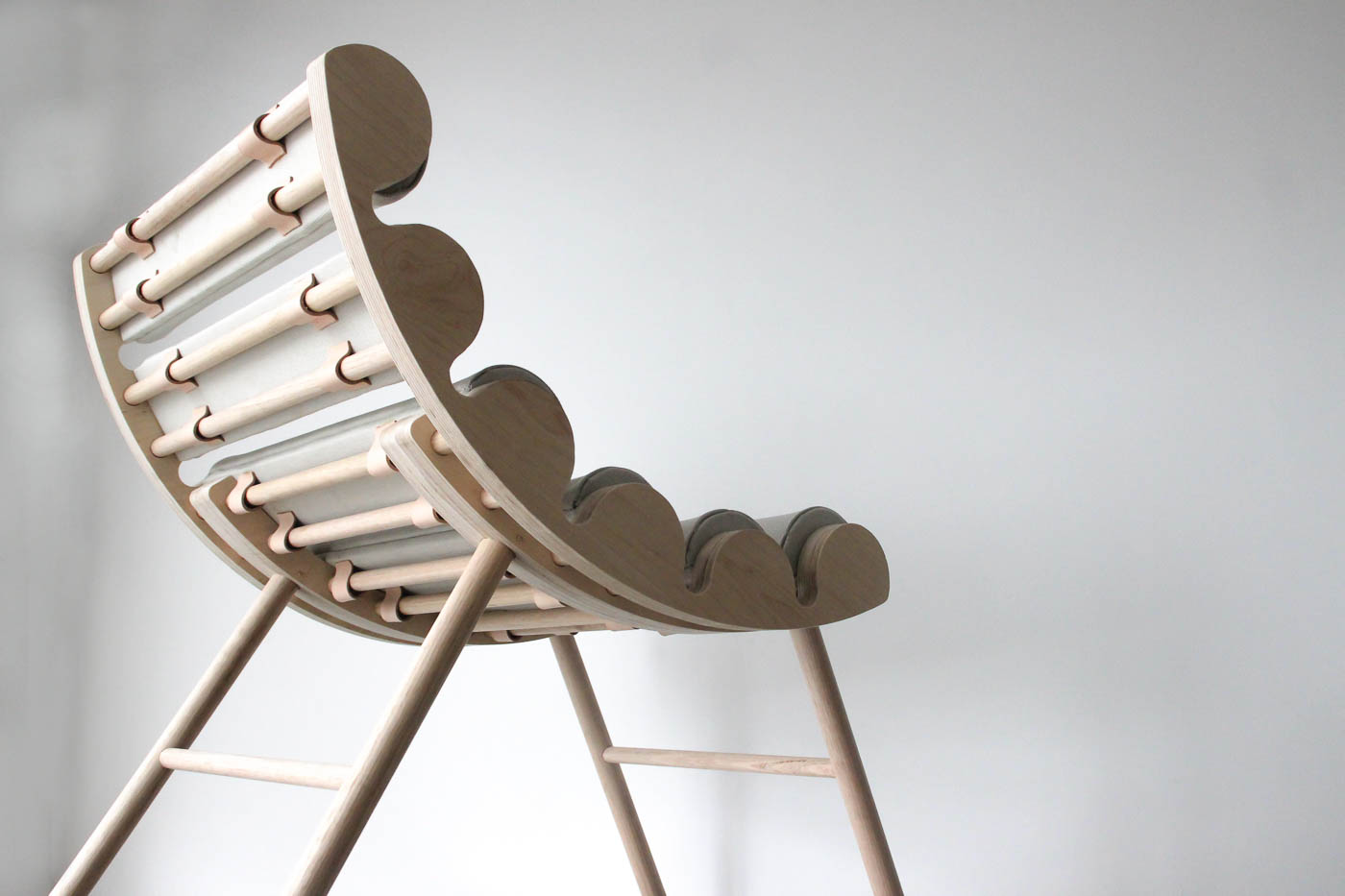 The Froyo Chair began as a series of interlocking circles from a doodle-sketch while eating frozen yoghurt, the shapes were recreated in CAD and extruded into an Easy Chair
Made to order, manufactured in Melbourne
Lead time: 8 - 10 weeks
Dimensions Pictured: H650, W524, D700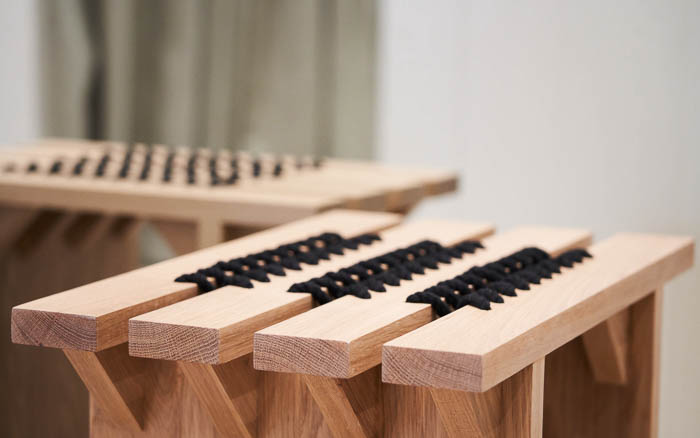 The Displaced bench design consists of three CNC cut two-dimensional shapes, conjoined into the final three dimensional form. Harmony is generated through repetition and contrasting materiality.The woven cotton rope adds a soft visual contrast to the timber.
Made to order, manufactured in Melbourne
Lead time: 8 - 10 weeks
Dimensions Pictured: H450 W500 D300